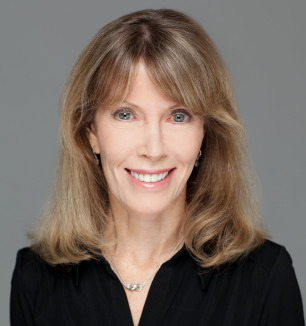 About Me
A successful award-winning Hawaii realtor for over two decades, Cindy specializes in residential Oahu real estate with an emphasis on the island's Windward side. Well respected by her peers and in her community, Cindy's past and current client satisfaction is her best referral system and reflects her goal of providing excellent service and maintaining long-term relationships with her clients. Her clients appreciate having a strong advocate on their side and feel her market knowledge, experience, integrity, active listening and professionalism are unrivaled.
A proven winner for Buyers and Sellers with a background in real estate contracts and negotiations, Cindy earned the prestigious Graduate Realtor Institute and Certified Residential Specialist designations, while her extensive experience and integrity also enabled her to earn her Broker's license. Cindy is a consistent top producing agent and has ranked among Hawaii's Top 100 Realtors for 2011-2018. She was honored with the 2013 Aloha Aina Realtor Award, which recognizes her extraordinary service to her clients, colleagues and the community.
Whether you're buying or selling in Kailua, Honolulu, or anywhere in between, Cindy is dedicated to making your experience First Class! When it comes to buying and/or selling real estate, the knowledge and experience of a professional with an established track record such as Cindy's can make all the difference.
Cindy lives on the Windward side of Oahu in the Lanikai neighborhood of Kailua. When she's not working on real estate, she enjoys yoga, pilates, hiking, walking and spending time with family and friends.
Testimonials
My wife and I moved from Kailua to Singapore in January of 2011, with the idea of returning to Kailua to retire in Windward Passage, provided we could secure a unit there that met our needs. We asked Cindy to help us with this, giving her the criteria we were looking for, in terms of unit size, floor height, facing and condition.
For three years, Cindy kept us fully appraised of every unit in the building that came on the market, as well as market trends and neighborhood developments in general, such as the development progress of other apartments and commercial properties nearby.
When a suitable unit in Windward Passage became available, Cindy alerted us immediately and helped us with crafting an offer that was likely to secure the property. She went the extra step of writing a letter to owners, whose parents had previously lived in the unit in retirement, telling them about us and of our long term desire to move into Windward Passage.

When our offer was accepted, Cindy then provided great assistance to our mortgage broker to help us secure financing which is nearly impossible being overseas and owning our own business, which does not tick any of the boxes on "Fannie" and "Freddie" check lists, but was finally achieved on schedule via a VA loan.

Without Cindy's 100% dedication to our needs, there is no way we would have successfully closed on the unit we purchased.

— Robert
I have worked with Cindy for many years and she is fantastic. She is one of the best realtors in the State of Hawaii. She is on top of everything and goes above and beyond what is expected. We recently listed a property with her that sold very quickly. We had some problems with the buyer's loan and the lender was not being very responsive. Cindy called them daily and when they did not respond she went to their office and waited until someone would give her some answers. We successfully closed and it was all due to Cindy's diligence and professionalism We had an excellent experience with her and would highly recommend her as a realtor.

— Gay
Cindy is by far the best real estate agent I have ever had the pleasure of working with. She is extremely knowledgeable in all aspects involved with real estate purchases and sales including mortgage restrictions, appraisals, home inspectors, contractors, legal issues etc. If you are serious about selling or buying property then I would only recommend Cindy. She is honest and fair and will work very hard for you. She is remarkable!

— Kailua resident