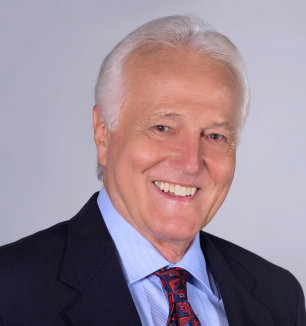 About Me
Geoff Heise has an international background. He was born in Shanghai China, raised in Western Samoa, and educated in New Zealand and Australia.
The islands have been his home since 1964, and he has explored them extensively, in four wheel drive vehicles, on foot, in boats, and with a scuba tank. He has worked in sales and marketing in the Hawaii travel industry for companies such as Qantas Airways, Singapore Airlines, and as a consultant for the O'ahu Visitors Bureau, accumulating extensive knowledge of some of the most beautiful locations, in what he considers to be (as the great American writer Mark Twain once put it) "the loveliest fleet of islands anchored in any ocean"
Geoff has also been a professional actor in television and film, featuring in principal roles all the way back to Hawaii Five 0, Magnum etc, most recently in Lost, and as the British ambassador in the new feature film on the life of Princess Ka'iulani.
"Working in real estate is a great source of satisfaction to me, and my commitment to my clients is to assist them in fulfilling their dreams, by helping them find their ideal home or investment property, and marketing their current residence in an effective and professional manner" .
Geoff has lived in Manoa Valley with his family for more than twenty years, and is a member of Malama O Manoa, an organization dedicated to the preservation of some of the historic values of the valley. He is also past president, and currently vice president of the Foreign Travel Club of Honolulu. In his spare time Geoff enjoys staying fit by swimming and working out.
Testimonials
"I want to thank you for the excellent job you did for us in selling the property on Honua Street. You went far beyond our expectations. We are so fortunate to have found you. Thank you again and again!!"

— Shirlee Guggenheim & Fred Huwig ~ International Artists
"Our Realtor, Mr. Geoff Heise, provided outstanding service to us. His excellent negotiation skills, knowledge in real estate, and connections, led to a smooth and pleasant transaction. We will definitely recommend him to all of our friends, and will ask for his help again when we are ready to buy another property."

— Pauline Sheng - Chuck Tsui , President Pali Travel, Honolulu, Hawaii
"Thank you for helping our dream come true. We can hardly imagine an agent being as committed and dedicated as you. Not to mention being as fun. You made the whole buying experience a lot more pleasant that we ever thought it could be."

— Dr. Predrag and Doris Miocinovic