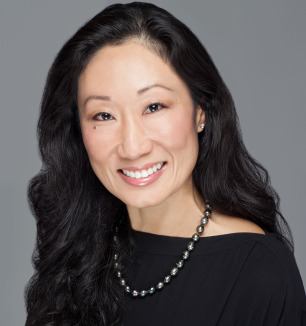 About Me
Jeanie Schmaltz is a lifelong resident of Honolulu, who was intent on financing her higher education herself. Through hard work and dedication, Jeanie independently financed her undergraduate studies at the University of Hawaii and Hawaii Pacific University.
After deciding that nursing was not her calling, Jeanie's love and appreciation for architecture, as well as her people skills, led her to a career change. She became a Realtor Associate in 1998 and has been actively representing both Buyers and Sellers in real estate transactions island-wide. It is a profession that she has enjoyed since day one.
When Jeanie is not working, she enjoys spending time with her whippet Keiko, as well as with family and friends. She also enjoys eating and cooking, tennis, hiking, reading, yoga, and walking around her Waialae-Kahala neighborhood with her dog.
Also, when her schedule permits, she loves to travel, with New York being her favorite vacation destination. New York is where she fills up on great food, Broadway shows, museums and drinking in the beautiful architecture. Some of her favorite buildings are the Frick Museum, New York Public Library and all of the prewar townhomes on the Upper East Side.
Jeanie is also a long-time supporter of the Hawaiian Humane Society, Boys & Girls Club, Heart Association, and most recently, The Joyful Heart Foundation. Jeanie recently became a Hawaii Heart, which acts primarily as the volunteer and fundraising arm for The Joyful Heart Foundation.
Caring, thoughtful and highly professional with a great attention to detail, Jeanie has earned the professional respect of her colleagues and clients. In 2017, 2016, 2014 and 2013, she was acknowledged by Honolulu Magazine with the honor of being one of "The Best in Hawaii Real Estate". Call her today at 808-392-1044 to find out why she is truly one of Honolulu's BEST Realtors.
Testimonials
In this unpredictable and competitive market, our Realtor, Jeanie Shmaltz, calmly and effortlessly led us through the sale of our condo for above our asking price, to the purchase of our dream forever home. It should have been a stressful experience but Jeanie made sure it wasn't. She was extremely prompt with requests and phone calls, knowledgeable, and showed in many small ways that she cared about the well being of our family. We could not have asked for a better experience.

— J. Yang
We wanted to extend our heartfelt appreciation to our realtor, Jeanie Schmaltz for the successful sale of our condo. Jeanie is very professional, articulate, honest, thorough, sincere, efficient, and positive. We have dealt with a couple of other realtors in the past but never did we come across someone with knowledge and expertise in real estate that is incredible. What we really like most about her is her professionalism. She kept us informed on what's happening down to the minor details of the transaction. She thoroughly explained the fine print indicated on every document that we needed to sign to ensure that we understand everything. Her positive attitude and her willingness
to try a different approach to sell our condo are so refreshing and we believe that all of the above played a great role in her selling our condo in just one showing. These are the qualities not every realtor possesses and we appreciate that a lot. Jeanie turned out to be not only our real estate agent, but a friend and extremely happy with the service she provided. So regardless of whether you are buying or selling, we highly recommend Jeanie Schmaltz to anyone without hesitation.

— Dr. Michael L. Eng and Myrna Eng
As a first time home buyer the process of purchasing could have been daunting and nerve-racking. However, as the purchase unfolded and the paperwork mounted the details became complicated, Jeanie's
skills of unparalleled patience and professionalism remained steady.
Both my husband and I had what felt like a million questions at each step, I am sure we even asked the same question several times. Jeanie guided us through this new path and broke each step down so it was
not confusing at all. She had the time and patience to clearly explain what was happening and what each document meant. When a few red flags popped up with property we wanted she helped us beyond, I am
sure, the normal scope of "real estate agent". Our sale seemed tricky to us but we had Jeanie who was so professional, organized and detail oriented that things went perfectly smooth. With other offers on the table for a property we really wanted we were ready to push the envelop but we were so grateful to have her on our side guiding us through understanding correct market value and our future plans for our property. We felt like we learned so much from her after each meeting. The depth and breadth of knowledge of the market, neighborhoods was very helpful in finding our new home. More importantly, she too took the time to get to know US to be sure this property was the right fit. We look forward to continue referring friends her way...and hope to work with her again for a future new home.

— Christopher and Nalani Holliday