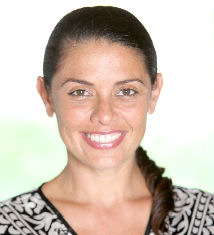 About Me
Wana'ao Watson Eldridge was born and raised in Hawaii, and attended Punahou School where she played tennis, ran track as well as cross country, and sang in the chorale. Her college credits include a Bachelors of Science degree in Corrective Therapy from the University of Illinois. Wana'ao's career pathway has taken her from coaching, personnel training and exercise rehabilitation, to sales in retail, pharmaceuticals, and now real estate. She is also active in commercials, film, and print work.
Wana'ao and her husband Chris have a son and a daughter. She is an avid surfer, tennis player and runner. Wana'ao believes in giving back to the community and has volunteered on charitable committees for the following organizations:
~ The Contemporary Museum of Art
~ The Hawaii Women's Business Fund
~ Punahou School
~ Pa'ani O Punahou
~ Kokua Kalihi Valley
~ Unity School
She also supports The Gift Foundation, The Domestic Violence Clearinghouse, and The Boys & Girls Club.
Wana'ao has great experience and knowledge of the luxury markets in Kahala, Wailupe and Dowsett areas. She also takes pride in her knowledge of oceanfront homes. Highly driven, Wana'ao loves working with people, and her clients are very satisfied by her tenacity and attention to detail. Wana'ao believes that it is her passion for Hawaii and the amazing lifestyle it offers which enables her to find the perfect home for each person.