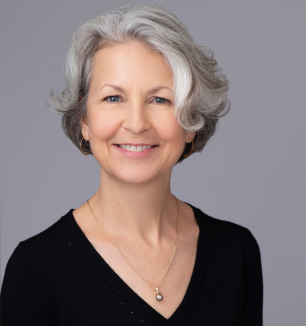 About Me
Originating from Michigan, Julianna's adventurous spirit led her to the warmer climate of Hawaii in 1981. After nine years of invaluable experience in hotel auditing, and drawing heavily on her family's influence in construction, real estate and mortgage banking, Julianna naturally made the transition to real estate in 1990. As an assistant in a Honolulu-based real estate firm, she learned the intricate details required to properly close a property transaction. She quickly gained a reputation by handling a large volume of transactions for practiced agents and accumulated extensive experience in diverse issues common to Hawaii's real estate market. With this requisite background and knowledge, she became an independent agent in 1992.
As both a home buyer and seller, Julianna developed an early appreciation and sense of fairness for all parties involved as well as a broad understanding of the unique Oahu real estate markets. Over the years Julianna has successfully completed numerous personal home renovation projects, which allowed her to develop an in-depth understanding of difficult yet common design and construction issues – an invaluable asset to any prospective homeowner.
Today Julianna's wealth of hands-on experience, knowledge of past and current real estate values, and deep commitment to the industry allows her to accurately assess the market's stability and stay true to her ultimate goal of helping people make sound decisions in a competitive housing market. As a Broker-in-Charge at Choi International, she has gained the respect and admiration of the award-winning firm's outstanding team of professionals.
Julianna and her family are now settled in Hawaii Kai. Due to her firsthand knowledge of the area, she is an excellent choice for representation of homes on the East side of Honolulu, with particular emphasis on Hawaii Kai and its one-of-a-kind marina setting. Her bottom line is that value can be created for clients only through determination, persistence, and a tireless attention to details throughout the process of buying or selling a home.
Testimonials
"My recent home purchase was successful and stress-free thanks to Julianna Garris. What impressed me the most was her research and follow-up. Whenever I had a question about the property or the neighborhood, Julie found the answer quickly. She often provided me with additional documentation for back-up. Her thoroughness and attention to detail make her an excellent representative for her client."

— Linda E. Ross, Finance Vice President ~ Easter Seal Society of Hawaii
"Julie's hard work, common sense and ability to deal with people...was the key to pulling the deal 'out of the fire' and closing it. I would recommend her without qualification as a realtor for any real estate opportunity."

— Donald C. McKenne, Capt. USN (Ret.), Planned Giving Officer ~ The Episcopal Church in Hawaii
I want to thank you and Choi for the great work that you performed on our behalf. You are a pro. And it was a pleasure working with you. Loved how you not only kept us informed on the problems, but solved them as well. If you ever need a recommendation, please consider using us.

With the housing market starting to show life, I hope you have a great year with the wind at your back. Since 2008, it has certainly a market been with the wind at your face. With how you get things done, I am confident you will.

Mahalo nui loa (several times over!)

— Paul Zweng, Ohulehule Forest Conservancy
I am writing this lettcr in praise of JUlianna Garris. Julie has been our real estate agent in Hawaii over the last five years. She has guided us successfully in the purchase of two properties in the Diamond Head area. As a California resident, you can only imagine the complexity in time commitment, unique state laws and overall trouble shooting
regarding home structural issues. For us, any problem or issue required only one phone call to fix. We could always call Julie and she somehow always knew the answer or the right person for us to call.

I hope I am as good an orthopedic surgeon as she is a realtor. She has made the dream come true of owning property in Hawaii a reality for us. Her warm personality mixed with superior professionalism makes calling her so easy that at this point the relationship has morphed into a friendship. Hawaii is filled with many able bodied realtors, but you cannot find a better advocate than Julianna Garris.

Just as Michelangelo could see through the exterior of his marble blocks to find the hidden masterpiece, Julianna Garris possesses that same x-ray vision in viewing properties.

— Robert C. Klapper, M.D.
Ligia and I want you to know that your services as our Realtor, for the sale of our Peninsula home, far exceeded our expectations. You helped us price it right, moved like lightning to get the word out, sold it in a week for full price and closed it in 45 days.

Wow, I wish everything in our life worked like that!

This was a big event for us, with our retirement plans in the balance; so your professionalism and patience with our nervousness really made the whole transaction much much easier. We will definitely call you the next time we need a top notch Realtor.

Mahalo for your great service and friendship.

— Benett J. Bolek
Thank you and your associates for representing us with the sale of 500 Portlock Rd and the purchase of the beautiful Hawaii Loa Ridge house.

We appreciate and truly benefited from your knowledge, quick action and going the extra mile.

It was a pleasure working with you and your associates.

— The Ashikawas
I am writing Choi International regarding the recent sale of my Napua Point property at Maunalua Bay. I would like to express my sincere appreciation to Choi International, specifically Julianna Garris for her dedication, hard work, and support throughout the process. Julianna's knowledge of real estate, timely responses, and overall handling of the property proved invaluable considering the challenging conditions surrounding the sale. In midst of these economic times, it is comforting to know there are real estate professionals who understand the market conditions and approach to selling a property.

Once again, I thank Choi International and Julianna Garris for her
"professionalism with aloha". I would most certainly turn to Choi International for any future real estate services.

— Marthella Travers