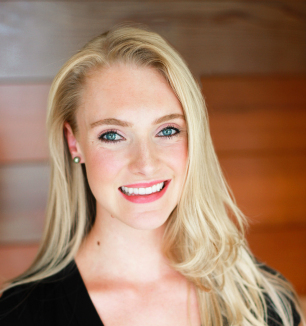 About Me
Raised in Oregon, Washington State and San Diego, I am a true product of the West Coast. I have a deep understanding of the similarities that draw many Oregonians, Washingtonians and Californians to Hawai'i. Even though I was raised in Oregon and Washington and then attended high school and college in San Diego, I have always considered my home to be in Hawai'i. My family has been local to Hawai'i for over two centuries. Combining my family history with my time spent as a child enjoying summers in Hanalei Bay and on the Gold Coast of Oahu, it was always my goal to live here full-time.
A graduate of the University of San Diego, I have a Bachelor's degree in Communication Studies with two minors; one in Philosophy and another in Theology. While in college, I was a Division I rower and traveled all over the country competing to eventually achieve 15th in the Nation at the NCAA Championships. Additionally, I studied abroad in Hong Kong where I focused on intercultural communication.
When provided the opportunity to move to Oahu, my mother, LeAnn Auerbach, and I created the Real Estate partnership we have always dreamed of. Together, we offer a unique combination of experience with innovative marketing and design techniques that proves crucial to the success of buying and selling homes in the Hawai'i Market. We bring a passion for real estate to our practice, and find no greater joy than facilitating our neighbors' transitions. We pride ourselves in our open, honest and quick communication, and believe that integrity is the most important aspect of our service.
My husband has achieved his life-long goal of flying for Hawaiian Airlines as an A330 pilot where he flies primarily to Asia and the South Pacific. Now that we have returned home, I enjoy many of my favorite hobbies including paddling my OC1 with my husband and dad outside of the Outrigger Canoe Club, running, practicing yoga, and traveling to Kauai to fish, hike and spend time with family. My love for Hawai'i is the basis of my desire to continue to uphold the Islands' unique culture with its roots in the values of love for family and serving others.
Testimonials
For anyone moving to Hawaii and looking to purchase a property, I highly recommend LeAnn Auerbach and Anna Barrett. Their honesty, thoroughness, professionalism, and above all, their kindness left a great impression on me as I went through the homebuying process. As a servicemember, it was also great to know that LeAnn comes from a career U.S. Air Force family so she understands what military life is like. Her excellence is unmatched! LeAnn and Anna really had my best interests in mind and never hesitated to provide their honest feedback.
I am so grateful for having been able to work with them. I promise they will take care of you the way they took care of me.

— Andrew L.
From the bottom of our hearts THANK YOU! Words can't express our heartfelt gratitude! Please know that we're deeply touched by your thoughtfulness and generosity. We too feel fortunate for this chance to get to know you both. Since walking into the home, it all came so naturally and we felt very comfortable expressing our thoughts on the home. Thank you for recognizing that we considered it our "forever home" straight away, for your support, knowledge and advice. Mahalo for being there for us during this journey!

— Aileen
Thank you for being the most amazing realtors and friends. We arrived in Hawaii not know anything about different locations and you took such good and patient care of us. Thank you for finding us the perfect home. You are both angels!

— Elizabeth (Buyer)