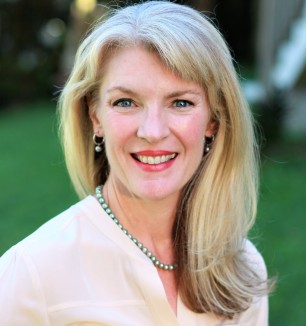 About Me
Raised across more than ten states in the U.S. and spending her high school years in Germany, LeAnn draws her understanding of people and different cultures from the many places she has lived. Upon graduating from high school in Germany, LeAnn moved across the world to Hawaii where she met her husband who not only was born and raised on Oahu, but whose family has been local to the Islands for over two centuries.
Together, LeAnn and her husband moved to the Pacific Northwest where LeAnn achieved her Bachelor's degree in English from Portland State University. From there, they proceeded to buy and sell homes all across the West Coast while they raised their two children. LeAnn's experience with buying and selling Real Estate in Oregon, Washington and most recently in San Diego provided her with not only the market expertise in each of these states, but also the skills necessary to accomplish numerous home remodels. When LeAnn's husband received the opportunity to move his career back home to Oahu as the Director of the Pacific Center of Technology Training at the University of Hawaii, LeAnn took on the responsibility of owner-builder for their complete home remodel in Kailua.
When LeAnn's daughter, Anna Barrett, also had the opportunity to move to Oahu, they were finally able to realize their dream of practicing Real Estate together. As a mother-daughter team, LeAnn and Anna possess the unique combination of experience and innovative marketing and design techniques crucial to the success of buying and selling homes in the Hawaii Market. They bring a passion for real estate to their practice, and find no greater joy than facilitating their neighbors' transitions. They pride themselves in their open, honest and quick communication and believe that integrity is the most important aspect of their service.
Because of her husband's family history, LeAnn feels strongly about Hawaii's history and gives back in the form of membership with the Hawaiian Islands Land Trust and the Honolulu Art Museum. Spending time with her close friends in San Diego, family in the Pacific Northwest and on Kauai are the ways in which LeAnn utilizes her free time.
Testimonials
For anyone moving to Hawaii and looking to purchase a property, I highly recommend LeAnn Auerbach and Anna Barrett. Their honesty, thoroughness, professionalism, and above all, their kindness left a great impression on me as I went through the homebuying process. As a servicemember, it was also great to know that LeAnn comes from a career U.S. Air Force family so she understands what military life is like. Her excellence is unmatched! LeAnn and Anna really had my best interests in mind and never hesitated to provide their honest feedback.
I am so grateful for having been able to work with them. I promise they will take care of you the way they took care of me.

— Andrew L.
From the bottom of our hearts THANK YOU! Words can't express our heartfelt gratitude! Please know that we're deeply touched by your thoughtfulness and generosity. We too feel fortunate for this chance to get to know you both. Since walking into the home, it all came so naturally and we felt very comfortable expressing our thoughts on the home. Thank you for recognizing that we considered it our "forever home" straight away, for your support, knowledge and advice. Mahalo for being there for us during this journey!

— Aileen
Thank you for being the most amazing realtors and friends. We arrived in Hawaii not know anything about different locations and you took such good and patient care of us. Thank you for finding us the perfect home. You are both angels!

— Elizabeth (Buyer)