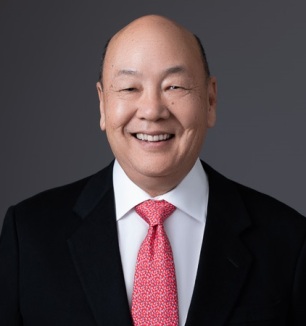 About Me
Cedric and Patricia Choi have been intimately involved in high-end real estate on the island of Oahu since 1980. During that time, they have operated as a team with Patricia being recognized for over $3.9 Billion in sales and as the #1 Realtor in Honolulu for 16 years in succession. Patricia is now spending more time with family, and Cedric retired from his law practice to continue representing our clients with the same level of service.
Patricia and Cedric met at a law firm, where she was a paralegal and he was a litigating attorney. Together, they formed The Choi Group with Hawaii Life, gathering together some of the most talented agents in the business within a group structure modeled after the confidentiality and professional ethics of a law firm. We offer the best in market knowledge and discretion for our clients.
High-end real estate representation is helped by experience with properties and people. We have been privileged to represent a few well-known billionaires, leading personalities from Silicon Valley and Asia, and celebrities from the entertainment industry.
Formerly a practicing attorney for more than 25 years, Cedric principally concentrated in areas involving commercial matters. He is co-author of the book, "The Complete Guide to Preventing and Resolving Brokerage Disputes for Investors, Advisors and Attorneys", published by John Wiley & Sons, (Business/Law/General Books Division, New York, NY) in 1989.
Cedric is a graduate of Punahou School, Stanford University and the University of Santa Clara School of Law. He is a member of the Waialae Country Club, site of the Sony Open in Hawaii – a PGA Golf Tournament. He is an avid golfer (single handicap) and an occasional tennis player.
Cedric is a Director of the HL1 Group, Hawaii Life's luxury division, and a member of the Honolulu Board of Realtors.
Testimonials
I have had the considerable good fortune, working with an exemplary team at The Choi Group with Hawaii Life. As a client, I have experienced the stellar services the team provides; from staging furnishings, showings, to assistance with understanding the execution of documents, integral with every transaction.

The Choi team, whether representing my best interests as a Buyer or a Seller, has been successful in closing more than half a dozen real estate transactions. All exceeded my expectations.

— Corinne K. Wolfe, Honolulu, Hawaii (Client since 2010)