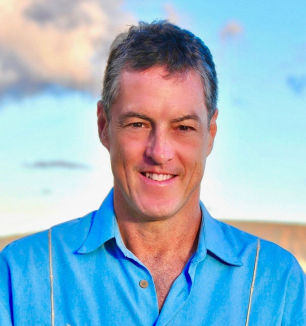 About Me
Guy joined Choi International in 2016. He lives in Kaimuki and works with clients in the surrounding areas of East Honolulu and beyond. Guy has a warm, calm and disarming manner, and genuinely enjoys meeting and working with new clients.
He also owns and operates a 10 acre coffee farm, Kona Lisa Coffee (www.konalisacoffee.com) located in the heart of the Kona coffee belt on the Big Island, Hawaii. Through the relationships he built, Guy began helping clients buy coffee farms on the Big Island, providing them with a beautiful and unique life experience. In many cases, owning a coffee farm offers Visa opportunities for foreign investors and a seamless transition to Hawaii.
Guy has a long track record of exceptional professional service to a global clientele. He worked and lived in Asia for 20 years prior to moving to Hawaii in 2011. Most recently, he was based in Tokyo as President & CEO of the Japan and Korea offices of FCB, a US-based global advertising agency. Guy also served with FCB in Indonesia and Hong Kong handling Pan-Asian responsibilities.
His career began in Toronto – in Advertising (Y&R and JWT) and Marketing (Unilever) – after earning a BA in Philosophy from the University of Western Ontario and an MBA from York University in Toronto. He maintains close ties to Canada, and is a shareholder and advisor with the Fine Wine Reserve in Toronto.
Guy's wife, Jane, runs a catering business (dabudabu.com) in Honolulu specializing in authentic (and spicy!) Indonesian dishes. They have two young boys whose passions together are baseball, soccer, tennis and golf.