Choi International is Honolulu's Leading Luxury Real Estate Company.
Our Average Sales Price per Transaction of approximately $2 Million is the highest average sales price per transaction for the Top 10 Brokers island wide: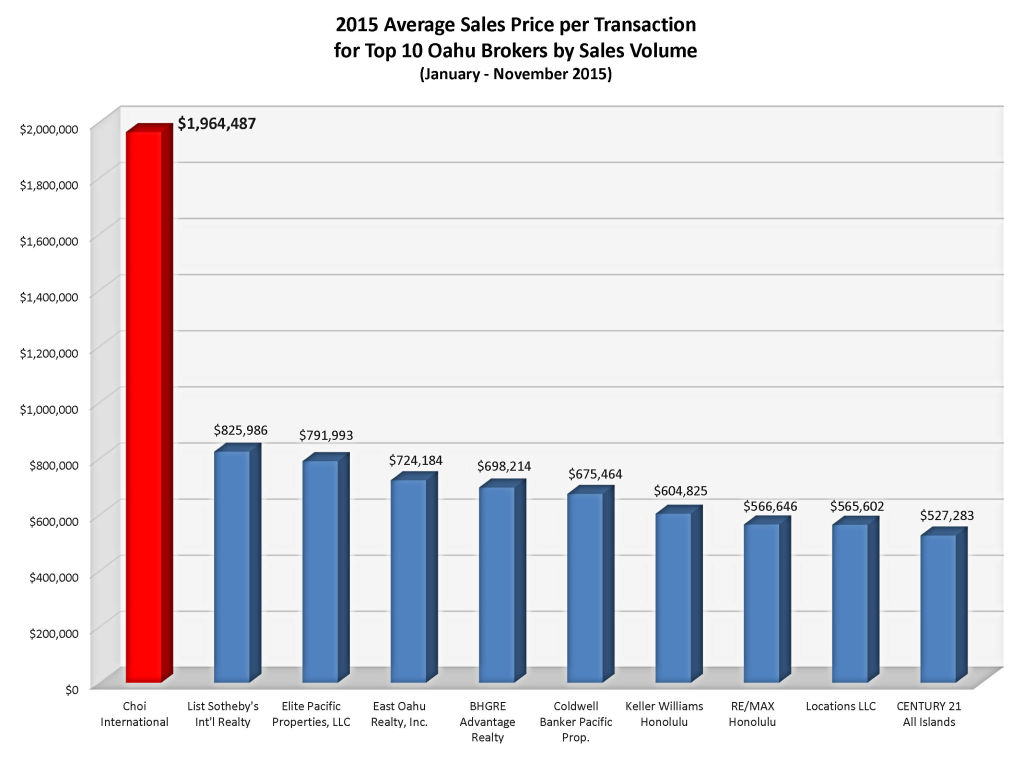 Choi International is known for their Professional Integrity, Commitment to Excellence and Confidentiality.
If you are interested in professional representation in the sale or purchase of a home,
call (808) 734-7711 or e-mail hawaii@choi-realty.com.