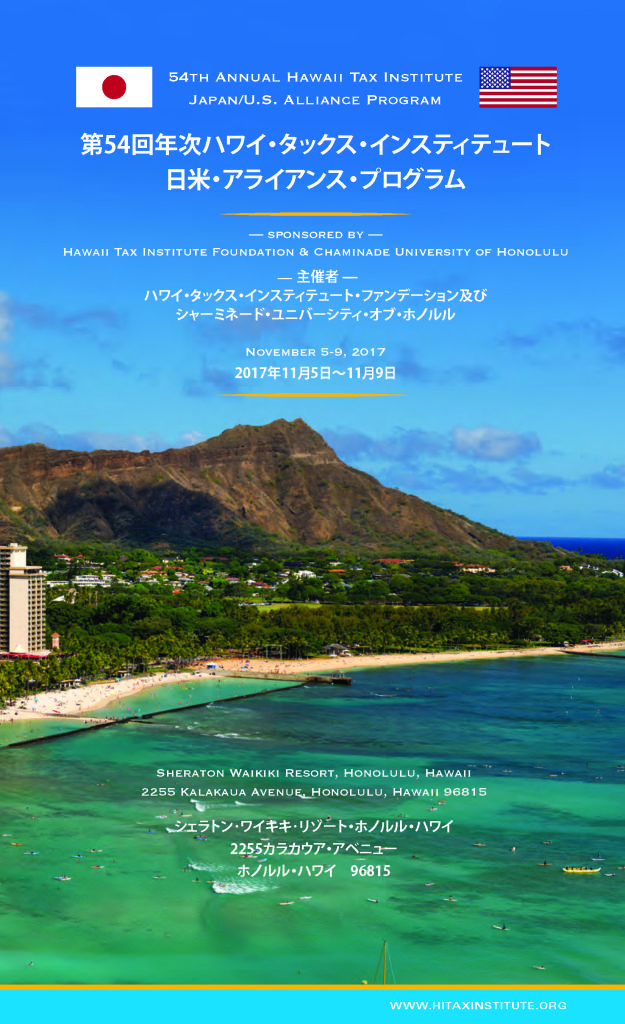 Hawaii Tax Institute's annual week-long event attracts over 600 attendees from Hawaii, the Mainland and Japan, and this year includes a special program designed for about 75 Japanese accountants and attorneys.
Choi International is participating in a day-long event on November 7th, where we will be providing these Japanese professionals with information on Honolulu properties and how to purchase property here.
The 54th Annual Hawaii Tax Institute will be held on November 5-9, 2017 at the Sheraton Waikiki Resort.  This program is designed for attorneys, accountants, financial planners, bank and trust administrators, insurance agents, non-profit administrators, enrolled agents and others who would benefit from high quality continuing education and others interested in keeping abreast of the latest developments in tax and wealth transfer matters.  The Japan/US Alliance Program, a new addition to this year's conference, features highly specialized and Japanese speaking only programs for wealth transfer professionals from Japan.  For more event information, please visit www.hitaxinstitute.org.